Will Amber Portwood Be Fired Off 'Teen Mom' After Alleged Machete Attack?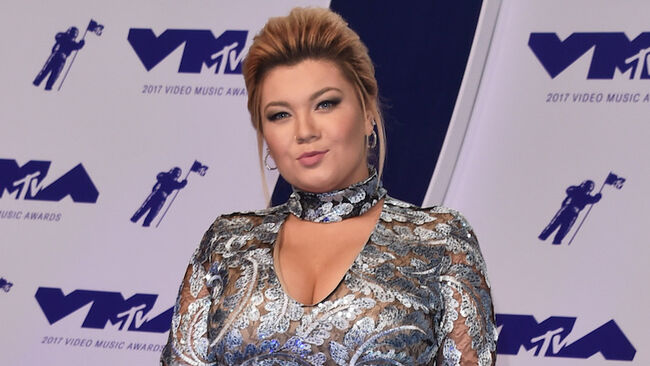 More than Amber Portwood's freedom could be on the line over her alleged machete attack. According to TMZ, if convicted, the reality star, who was arrested on three felony charges earlier this month, could also be axed from her Teen Mom OG gig.
As you know, Portwood was arrested on July 5 for domestic battery, criminal recklessness with a deadly weapon and domestic battery in the presence of a child. The 29-year-old's arrest was prompted after her boyfriend, Andrew Glennon, told police she'd charged at him with the blade for apparently botching Fourth of July plans with their 14-year-old son, James.
"[Amber] struck the machete at and into a door, while Andrew Glennon was standing directly on the other side of the door, that created a substantial risk of bodily injury to Andrew Glennon," read Marion Superior Court documents obtained by Radar Online.
What's more, The Ashley's Reality Roundup detailed an Affidavit for Probable Cause filed in Indiana indicates Portwood rushed Glennon while he was holding their child.
In light of everything that's come out, production sources are telling TMZ they're letting the legal process proceed but a conviction will "almost certainly" be the end of Portwood's 10-year run on the Teen Mom franchise. The insiders explained keeping her on after endangering a child would put the show at risk of being liable for another possible outburst.
This isn't Portwood's first clash with the law. In 2012, she served 17 months in prison for violating her probation in a drug possession case.
Photo: Getty Images